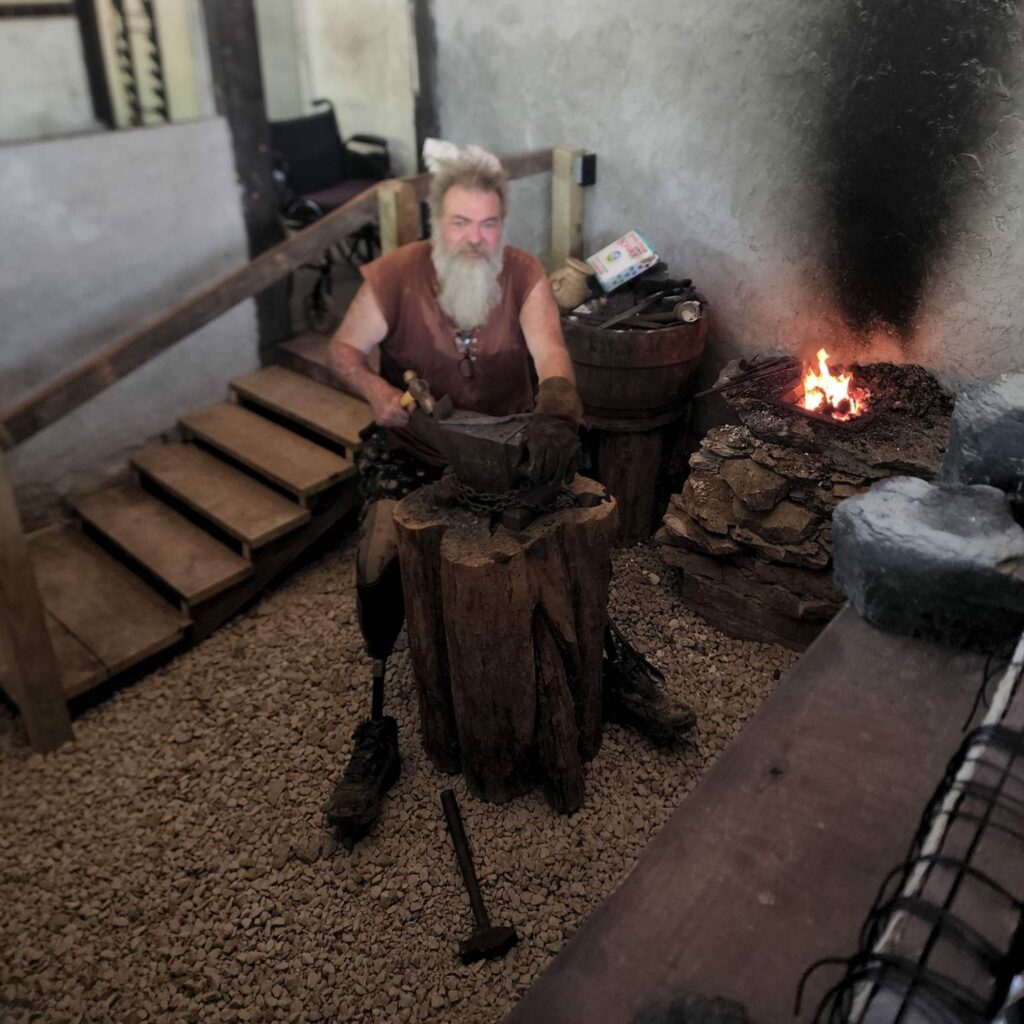 My name is A.J. Drew. While I am sure they exist, I am aware of no other double amputee knife makers or blacksmiths. It is likely I am the only full timer. This is not bragging. Most are far too sensible to choose this life style. It is hard, hot, and sticky with a mixture of sweat, blood, and coal dust.
Depending on how you look at it, I have been a hobby smith for most of my life. It was 2006 when I became interested in stepping up my game and began selling my creations in steel.
With the loss of my legs, I made the decision to split my time between knife making and loving on my dog. It is often horribly painful. I am certainly not prolific. But I love it.
So here I am attempting to rebuild my life one knife at a time.