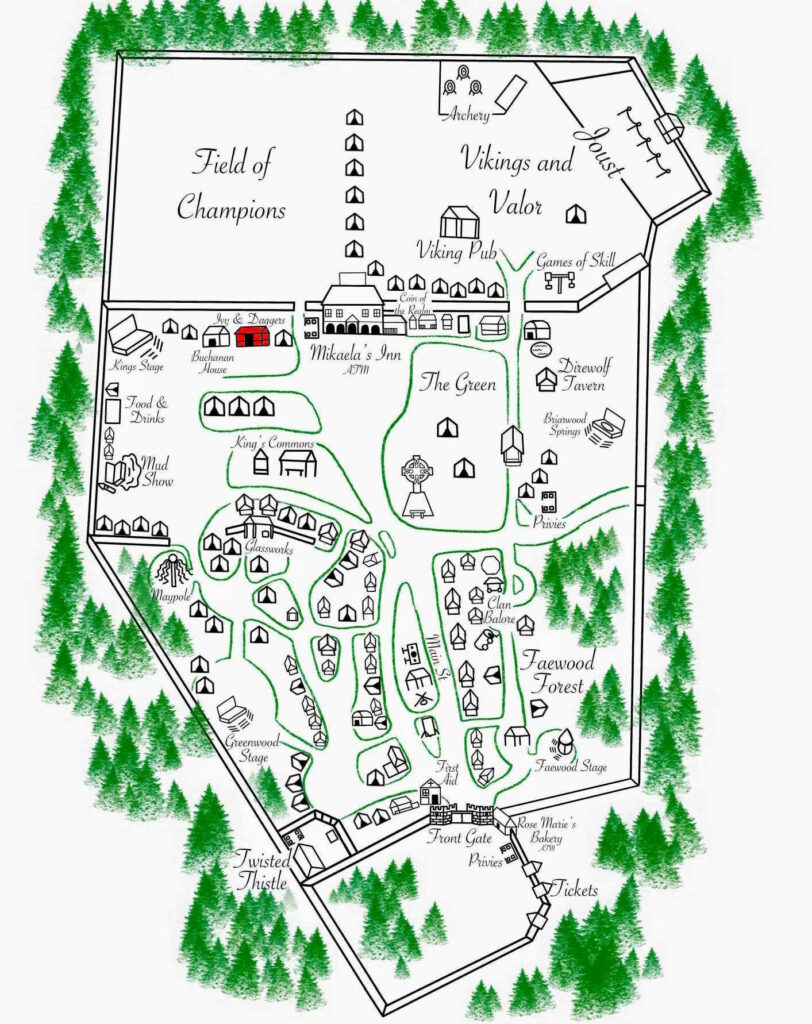 On June 1st, 2024 I will offer a year of my work at the Kentucky Renaissance Festival.
Sales and demonstration continue each Saturday and Sunday of the fair from June 1st until July 21st, 2024.
For sale will be the first knives I forged and finished without legs. I am rather proud of the accomplishment.
Ivy and Dagger
Our booth name is Ivy and Dagger. On the map to the left, our building is highlighted in red.
With the help of friends, I built the 900 square foot permanent structure prior to the first season of the Kentucky Renaissance Festival. I was much younger and able bodied back then. I think maybe it was the spring of 2005.
Our showroom wraps around a 10 foot by 10 foot forging pit. Each day of the festival, we make hand forged knives during live demonstrations.